---
WE ARE ALL ABOUT YOUR LIFE OUTSIDE.
---
---
---
We are locally owned and operated with 18 years of tree service experience. Our mission is to provide reliable and affordable tree and landscape service in and around the Bozeman area. This goal will be met through honesty and integrity.

At Broadleaf Tree and Landscape, we offer a variety of services to meet our client's needs. A Certified Arborist will aid in identifying and protecting your landscape demands. We welcome both commercial and residential business. No job is too big or small.

Please

contact us

today to create a maintenance program tailored to fit your needs. ​
---
---
Arborist advice: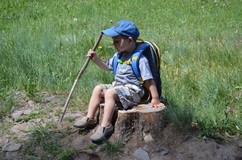 Saves Time and Money With Winter Pruning....
Dormant season pruning is generally more efficient than pruning during other seasons. Bare limbs allow for better access to trees, which means pruning takes less time. Bare branches are also much lighter than those laden with foliage, which makes them easier to handle, with less potential for damage.
It's important to note that if a job requires removing large branches, running a chainsaw overhead or removing entire trees or trees near a structure, you should contact an insured, certified arborist.
Your trees take care of you and your property by providing shade, oxygen and aesthetic beauty – now is the time to say "thanks" by giving them the care they need. Proper pruning paves the way for healthy spring growth, giving your trees the best chance to thrive.


---